Hello Ralph,
please see the attached pictures.
It doesn't matter if I configure FIRST NIC or LAST NIC still looks the same.
The network configuration says "Supported Ports: [Fiber]" whatever it means.
There is no way to choose a port isn't it?
The outside LEDs for link speed and activity say BLOCKED_WORD and sporadic aktivity
but NASLite is still unreachable and not seen in the network.
Attachment: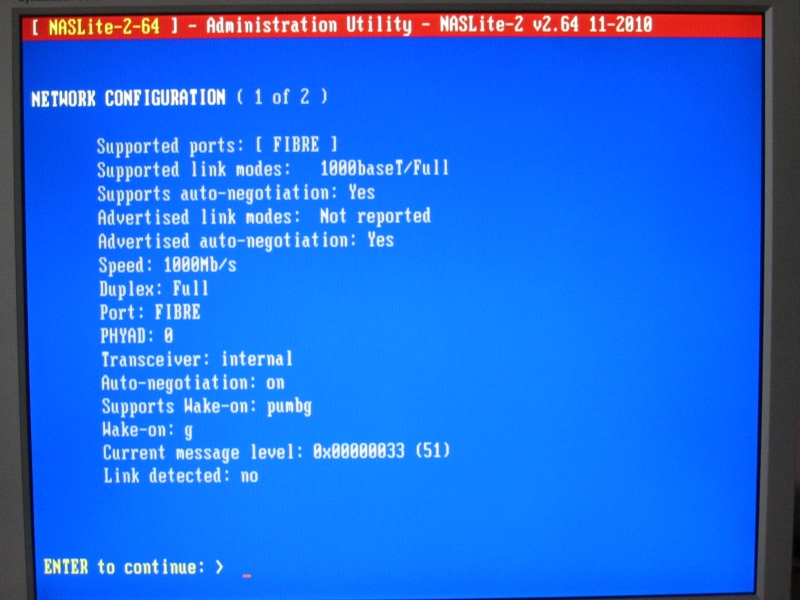 Page_1.jpg [ 340.97 KiB | Viewed 41360 times ]
Attachment: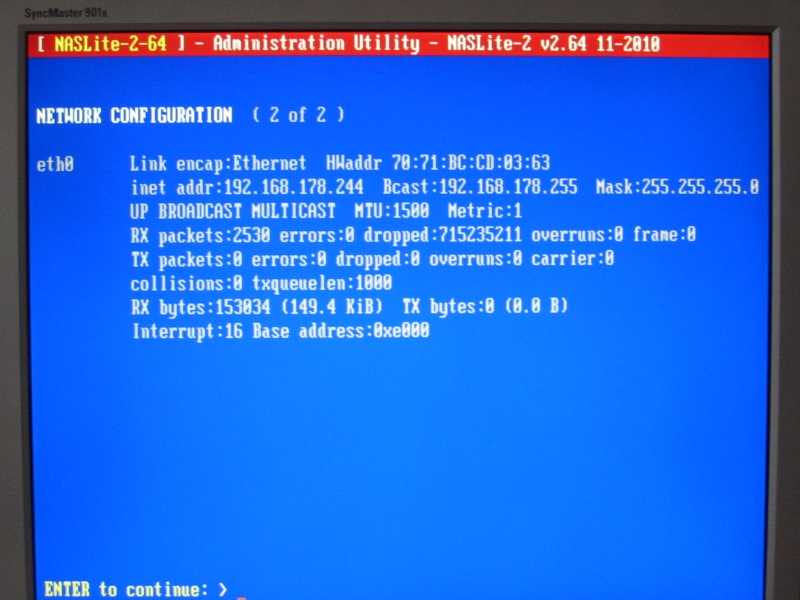 Page_2.jpg [ 349 KiB | Viewed 41360 times ]
Best Regards,
Aehrisch