I have a fanless NASlite-2 running on a Mini-ITX VIA EPIA-5000AG and it's Systems Status is good.
It shows the Fan as on. But it has no fans at all in it?
I have a Intel D201GLY2 Mini-ITX too but just like you the power is good on it's Systems Status page.
I am not sure it my be the BIOS settings. Before NASLite-M2 NASLite would not work in this Intel board. I did a lot of settings in the BIOS to get it to work but never did and never set them back after installing NASLite-M2 on it.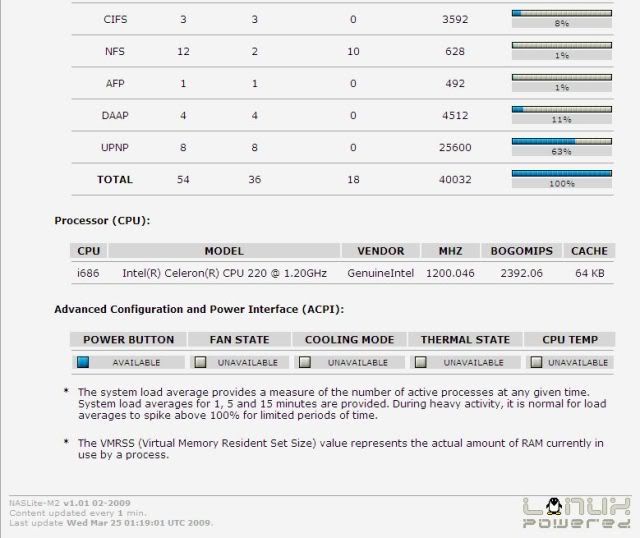 The VIA one is the older of the 2. That my be why. I guess NASLite is not up to date with newer Motherboards.
-Raymond Day